Twenty years ago, a handful of students, instructors, and psychology professionals met in a small space in Arlington, VA, and began the very first semester of the Institute for the Psychological Sciences (IPS). This resulted in the launch of a new vision and mission to integrate traditional psychology into harmonized mental health science and therapy practices with a Catholic-Christian understanding and a focus on the dignity of the human person.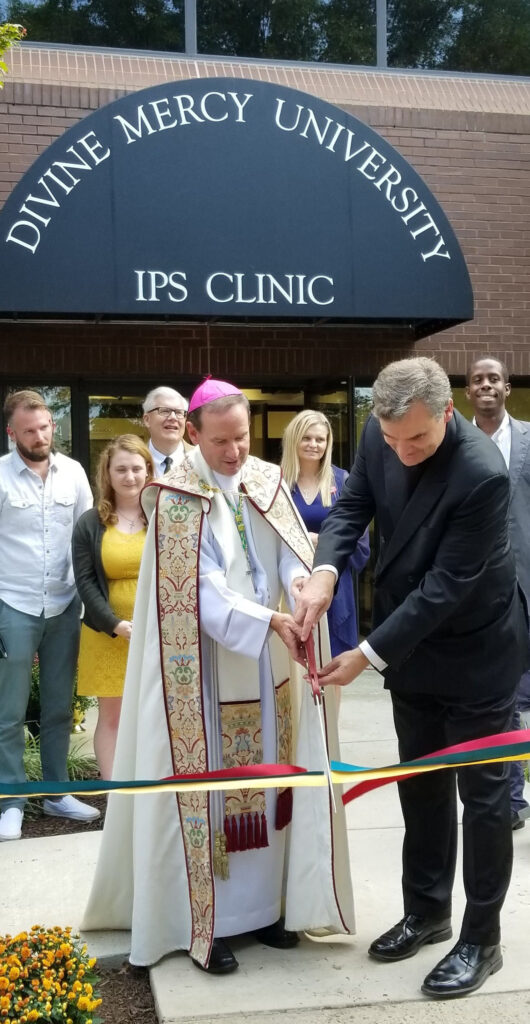 On September 8, the IPS, now known as Divine Mercy University, marked the opening of its new campus in Sterling, VA. Mass was celebrated in the university's temporary chapel by Bishop Michael F. Burbidge, and was followed by the annual President's Picnic for guests and the school's faculty, staff, supporters, and a student body that has grown significantly in its 20-year existence. 
"Our university's ability to launch a new academic program, gain and maintain accreditation status, and transform from a dozen students to nearly 400 is a reflection of (God's) unfailing guidance along the way," said Fr. Charles Sikorsky, President of Divine Mercy University, in a press release.
The dedication drew a crowd of over 200 attendees, including Loudoun County's Bo Machayo. Loudoun County has worked diligently with the university in the renovation and construction of the new campus building.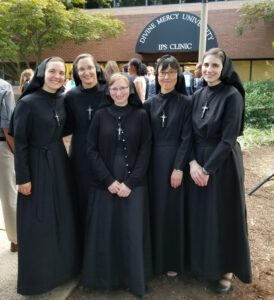 "I would like to welcome you to Loudoun County — the greatest county in the entire country," he said. "We have Divine Mercy University here now, and you can't get much better than that."
Machayo is the Chief of Staff to Phyllis Randall, a mental health therapist and the Chair at Large for the Loudoun County Board of Supervisors. For Machayo, whose mother is also a mental health therapist, the addition of Divine Mercy University to Loudoun County not only represents a great service coming to the area, but also confirms a testament that he has learned throughout his life.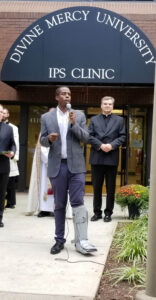 "One thing that they both have taught me," he said, "is that mental health is health, especially in today's day and age. Loudoun County is the fastest growing county in Virginia and sixth in the country. There are a lot of services that the county is going to need as it continues to grow. Having Divine Mercy University here is especially important because it allows people to be trained here, but also provides a service here that are going to be necessary for Loudoun County and the region in general. We consider it a great blessing to have Divine Mercy University here." 
You can find coverage of the ceremony from The Arlington Catholic Herald here.