Throughout this past year, The IPS Center for Psychological Services continued to provide the community with high quality, affordable mental health services that understand the emotional, biological, social, spiritual and psychological aspects of a person. During the 2017-18 academic year, 13 clinical externs served more than 70 clients, with over 70% being new clients, which is considerably larger than previous years.
With the growth of the IPS Center, new staff and clinical supervisors have been added to support the doctoral students. Dr. Ana Buenaventura and Dr. Jeanne Piette are overseeing the clinic and the clinical training of the doctoral students.
During the 2018-19 academic year, which is just beginning, 20 total externs (8 of whom only started last week) are seeing about 35 clients currently in the clinic. As the need continues to be present in the local community, the IPS Center serves as a resource for many who look for mental health services.
The transition to DMU's new, permanent campus will take place over the summer of 2019, the IPS Center will open it's new doors in Sterling, VA in August of 2019.
New IPS Center Staff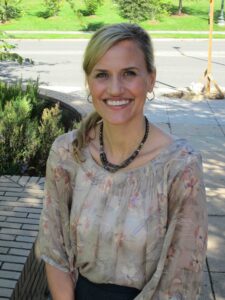 Dr. Jeanne Piette, new Co- Director of the IPS Clinic, completed her Ph.D. and M.A. in Clinical Psychology at Loyola University Chicago and her B.A. in Psychology at Marquette University. She completed her predoctoral internship at Illinois Masonic Medical Center. Dr. Piette has worked as a clinician, supervisor and administrator in a wide variety of clinical settings.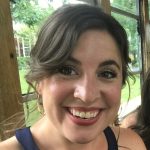 Dr. Helena Orellana, new Associate IPS Clinic Director, received her doctoral degree from the Institute for Psychological Sciences in 2017. She completed an APA accredited pre-doctoral internship through the Nebraska Internship Consortium in Professional Psychology, where she pursued a dual focus in adult group therapy and individual therapy for adults who experienced chronic childhood abuse. Dr. Orellana completed an APA accredited post-doctoral residency at the Togus VA in Maine.